We at Brown Bear Coffee love to keep things simple.
A flexible coffee subscription with you in control. You can start, add, pause, switch or cancel a subscription right up to the date of renewal.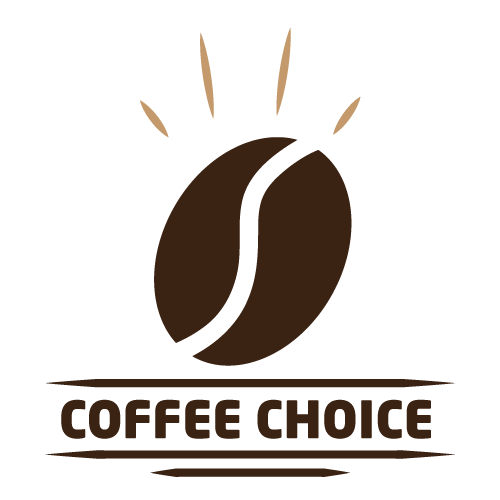 We have a wide range of coffees with a staple set of 10 distinctive coffees to enjoy. These coffees will always be available to subscribers. We are always roasting fresh coffee.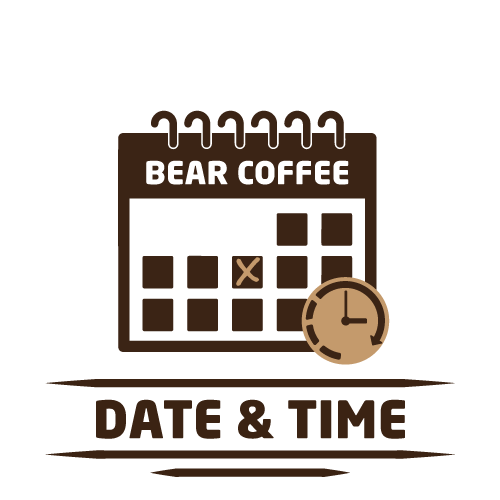 We have made your coffee subscription simple and flexible. Choose how many you'd like and what time frame you'd like to repeat. You can have as many subscriptions as you like!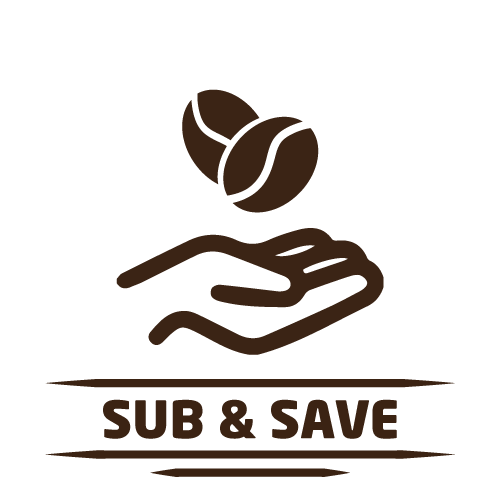 The perks of a subscription are not just convenience. When you join the Brown Bear Family you will receive a permanent 10% discount, any discounts that we send will also be available.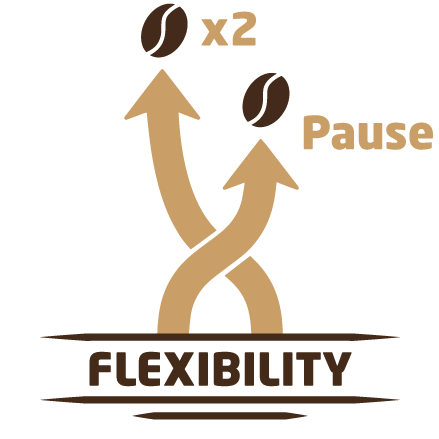 Flexibility is a key focus for both you and us. you're in control, swap, reduce, increase, pause or cancel your subscription at any time, no contract. You can even have a few subs at a once.

Simply find the coffee you want, choose the interval that you'd like to receive your coffee in and add them to the cart, this will then slide out the cart checker for you to confirm.
Your subscription is easy to manage as after your first order leaves us you will be able to completely control your subscription. We will also email you before the order renews This also allows you to check your stock, you may not want any more coffee for now.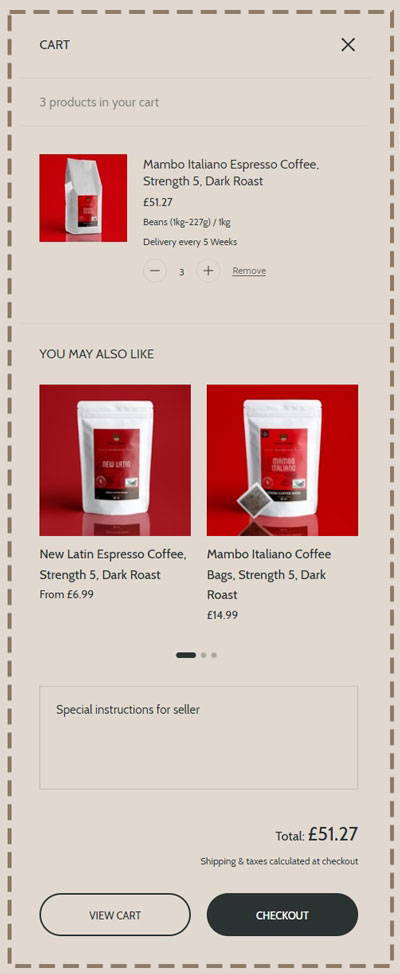 What the cart looks like.
The cart will summarize your full order you can add multiple subscriptions to your order at the same time they will repeat at different intervals and quantities. You can even add one time orders here too that you may want to try. We believe in flexibility.
Intervals will be summarised in your cart and on your 'Mange Subscription' account.

You can add as many different subscriptions as you like.

Different coffees that are on the same subscription cycle will arrive at the same time.

Feel free to add single purchases to your cart, they won't renew as part of your subscription.

Once your first subscription order has been dispatched your next order will be planned in and this can be edited with 'Manage Subscription'.

You can manage your subscription. Swap, Add, Reduce, Pause and Cancel your subscriptions to your heart's content.

10% off your subscription order as standard. You can also earn bean points!

We never want to leave a Family Subscription Member out if we offer a discount we always extend it to our subscribers too.