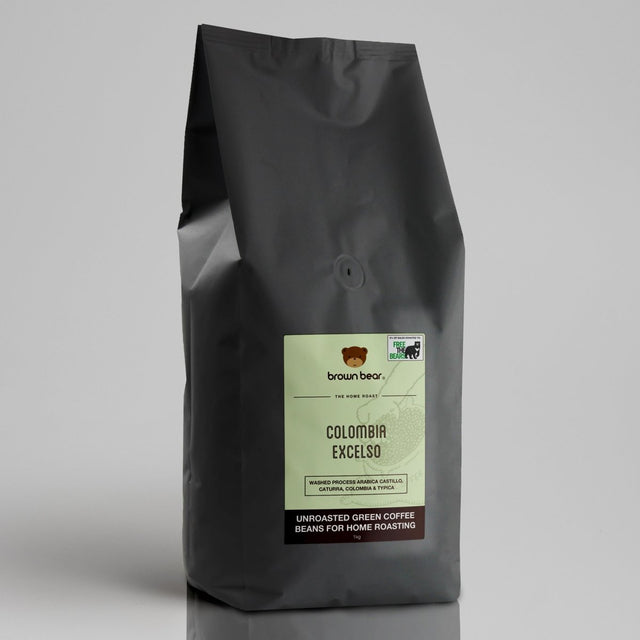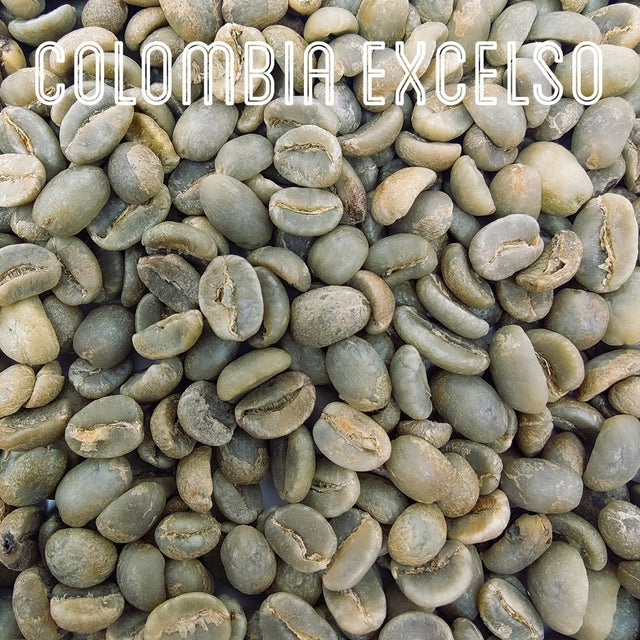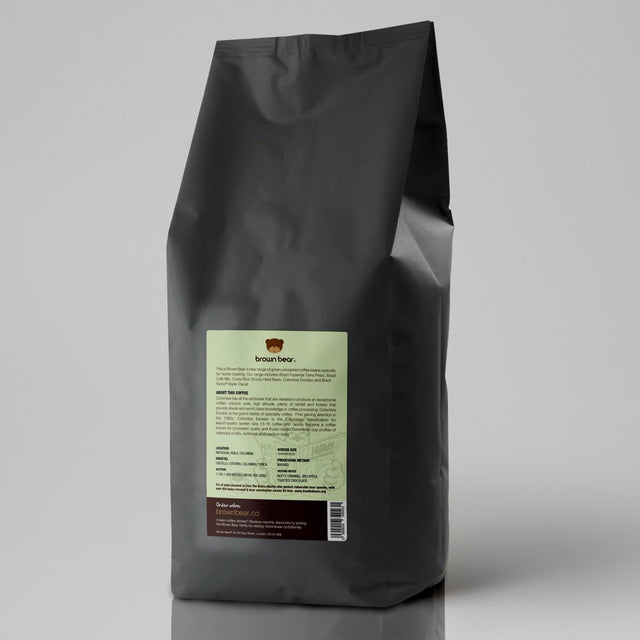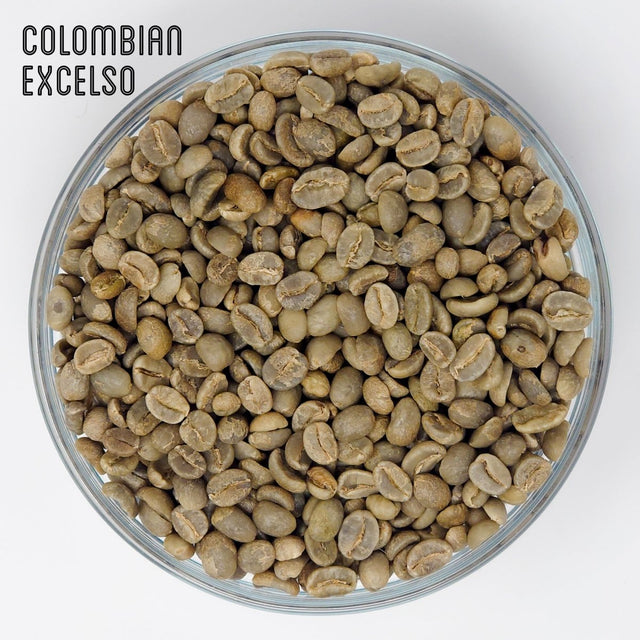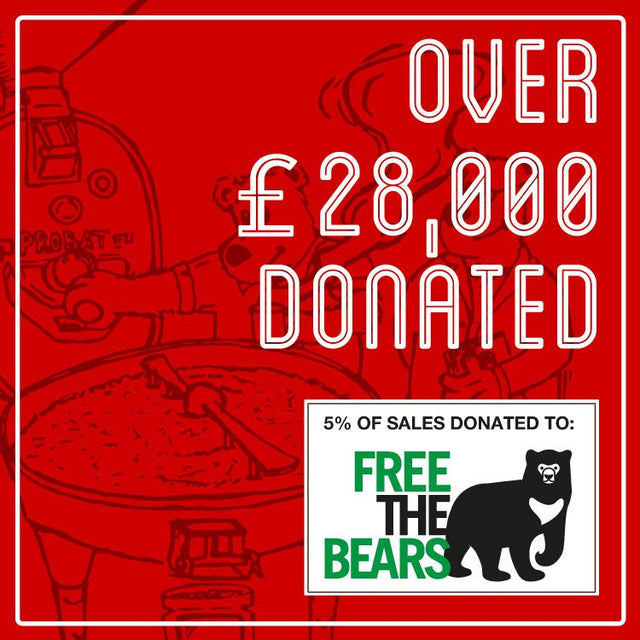 by Brown Bear Coffee
Green Unroasted Coffee Beans | Colombian Excelso | For the Home Roaster, 1kg
- Charity Affiliation
We have a charity affiliation with Free The Bears. We donate 5% of sales to rescuing endangered Sun and Moon bears. Since 2020 we've donated over £28,000 and built two bear houses. You may have seen this chairity on the BBC documentory seried 'Bears about the house'. 
- Recyclability
We've removed all foil-based packaging from our products. We now use a PE4 soft plastic option which is recyclable. Most big supermarkets and some kerbside waste can recycle though you may need to double-check with your local council.
Brew your own perfect cup of coffee with this 1 kg of unroasted Colombian Excelso green coffee beans! Roast to your own unique deliciousness and enjoy the rich, aromatic cup of coffee you've created. What are you waiting for? Start your coffee journey today!
Green Unroasted Raw Coffee Beans 1kg - For Home Roasters And Roasting - Colombia Excelso - Brown Bear - Washed Process - Arabica Castillo Caturra Colombia Typica

Founded in 2014, Brown Bear Coffee offers freshly roasted coffee beans and ground coffee for every taste - from light roast single-origin coffees to strong dark roast espresso beans.

5% of sales donated to Free The Bears UK Charity with over 1,000 bears rescued & bear sanctuaries across SE Asia. Brown Bear Coffee has donated over £28,000 to Free The Bears and has, to date, financed the building of Bear House No. 4 in Free The Bears' new bear sanctuary in Cambodia and is now financing the building of Bear House No 7 in Cambodia.

The Brown Bear Unroasted Green Coffee Beans Range Includes raw green coffees from Brazil, Costa Rica, Colombia and Brazil Swiss Water Decaf for home roasters and home roasting.

Tasting Notes: Nutty, caramel, red apple, toasted chocolate