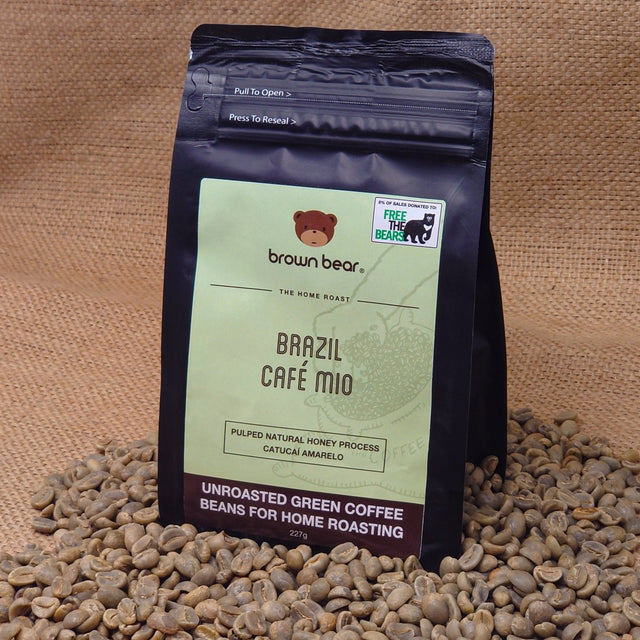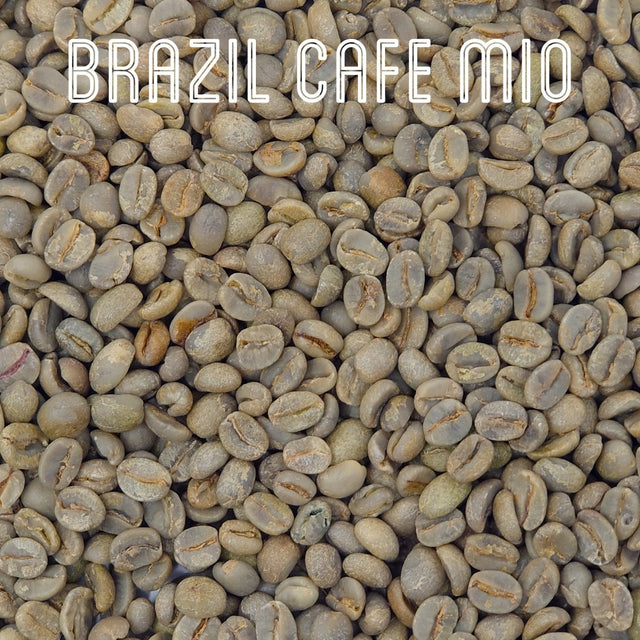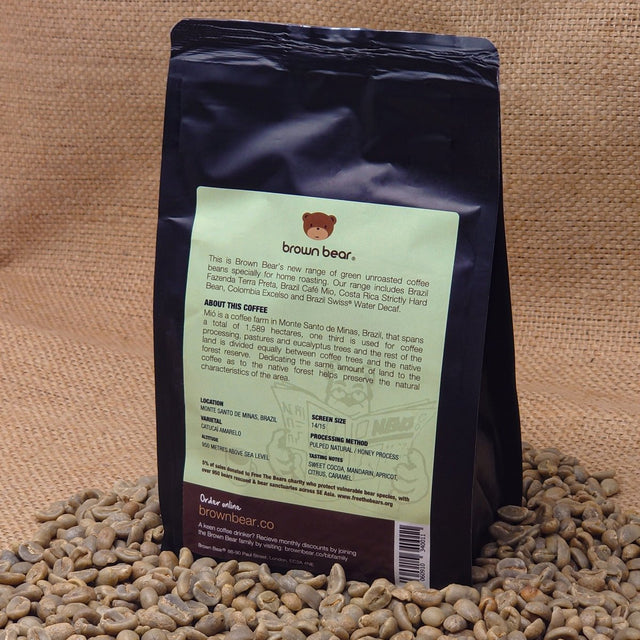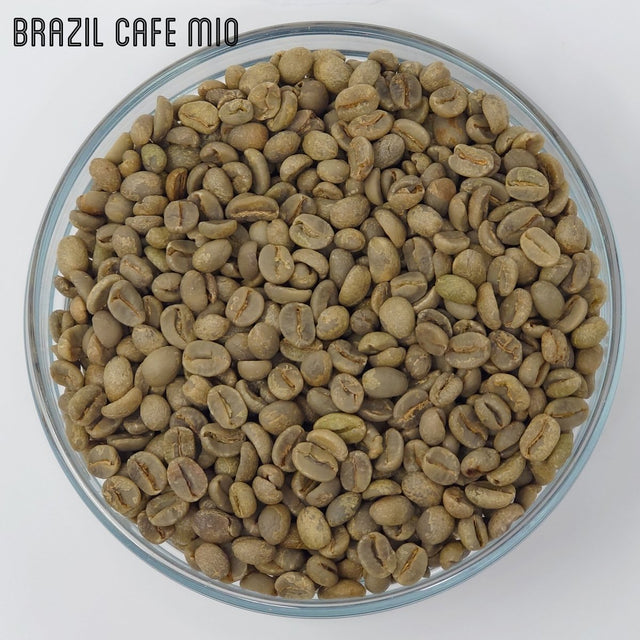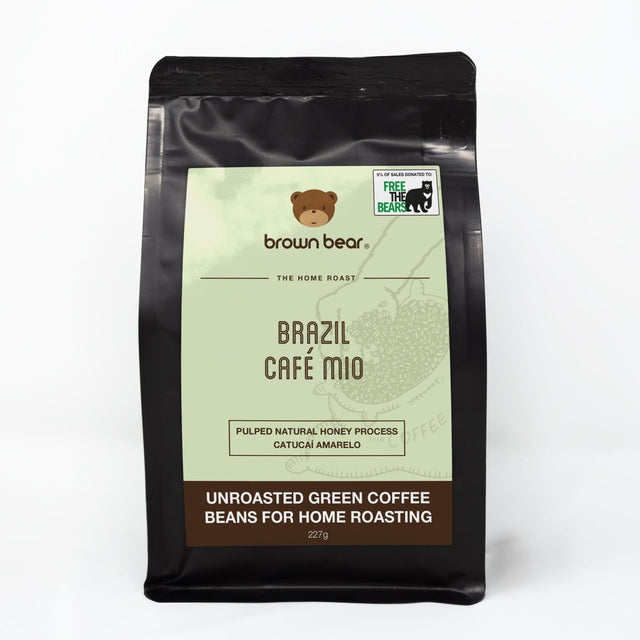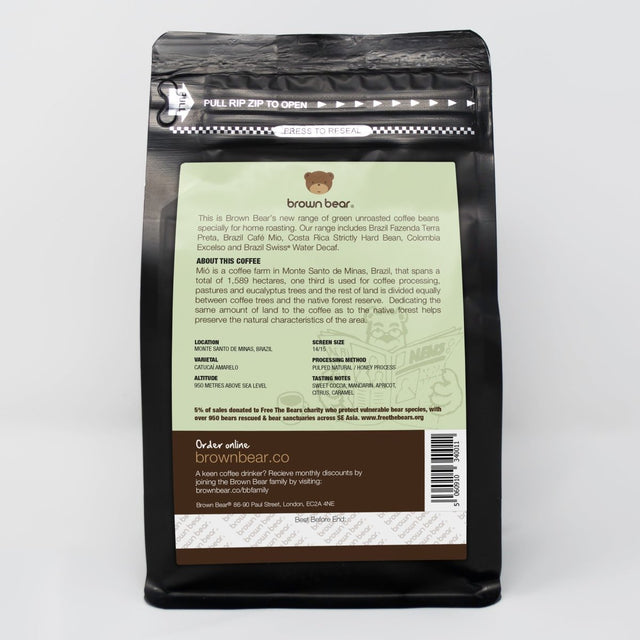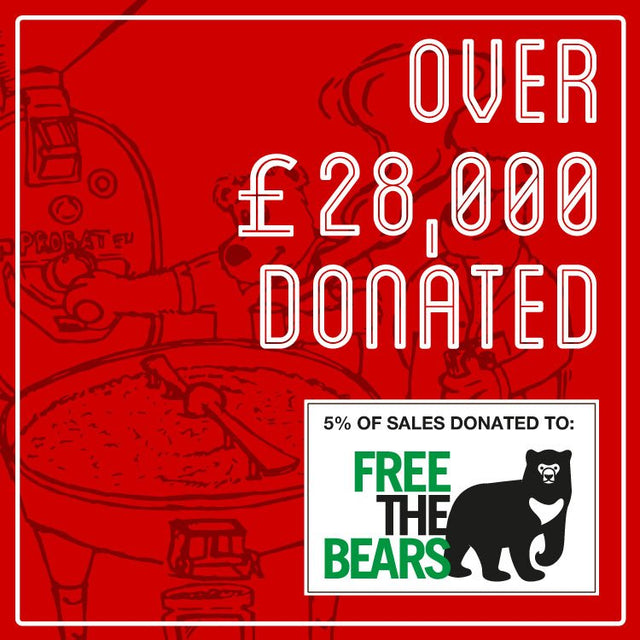 by Brown Bear Coffee
Green Unroasted Coffee | Brazil Cafe Mio | For the Home Roaster, 227g
- Charity Affiliation
We have a charity affiliation with Free The Bears. We donate 5% of sales to rescuing endangered Sun and Moon bears. Since 2020 we've donated over £28,000 and built two bear houses. You may have seen this chairity on the BBC documentory seried 'Bears about the house'. 
- Recyclability
We've removed all foil-based packaging from our products. We now use a PE4 soft plastic option which is recyclable. Most big supermarkets and some kerbside waste can recycle though you may need to double-check with your local council.
Treat yourself to an incomparable coffee experience with Green Unroasted Coffee from Brazil Cafe Mio. Perfect for the home roaster, this 100% speciality-grade coffee will tantalize your taste buds with its deep earthy aroma and full-bodied flavour. Roast it the way you like and craft a cup of flavour like no other!
Founded in 2014, Brown Bear Coffee offers freshly roasted coffee beans and ground coffee for every taste - from light roast single-origin coffees to strong dark roast espresso beans.

5% of sales donated to Free The Bears UK Charity with over 1,000 bears rescued & bear sanctuaries across SE Asia. Brown Bear Coffee has donated over £28,000 to Free The Bears and has, to date, financed the building of Bear House No. 4 in Free The Bears' new bear sanctuary in Cambodia and is now financing the building of Bear House No. 7 in Cambodia.

The Brown Bear Unroasted Green Coffee Beans Range Includes raw green coffees from Brazil, Costa Rica, Colombia and Brazil Swiss Water Decaf for home roasters and home roasting.

Tasting Notes: sweet cocoa, mandarin, apricot, citrus, caramel